Chemical Attacks In Gay Village Going Uninvestigated
May 9, 2007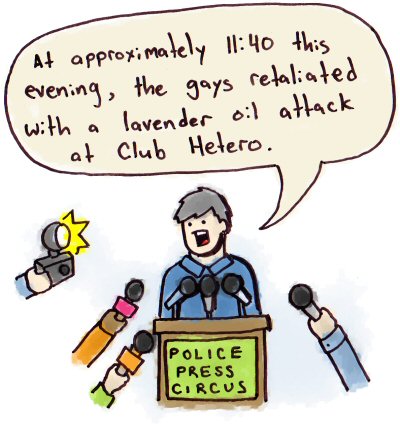 A noxious gas introduced into the ventilation systems of two gay bars in Toronto last weekend is going uninvestigated.
While evidence suggests an ammonia-based gas, which burned some patrons' lungs for hours after they were evacuated, Toronto's Sergeant Stan Belza said it was probably just pepper-spray: "We were called; people were finding it hard to breathe." When asked about pending investigations, Belza said the case has been dropped.
Although this incident could have been a prank (or two consecutive accidents), I have to say the lack of response is a little worrying. I mean, ammonia odors are pretty common in straight bars, but this is the gay village.