American Father Says Amazon.ca Offers Porn To Kids
May 11, 2007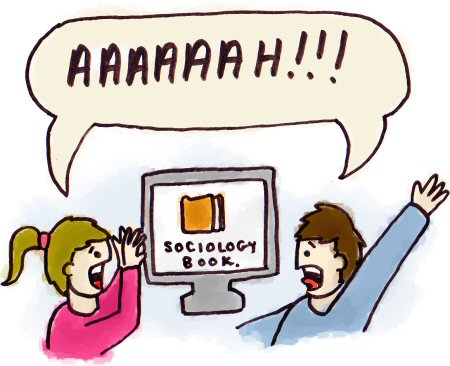 An American dad is furious with Amazon.ca after his daughter found a sociology book using the site's search function.
The book—a compilation of academic essays compiled by Todd G. Morrison, PhD—is entitled Eclectic Views on Gay Male Pornography and was listed among the three pages of results for the keywords "science videos".
The father was inconsolable:
My child wanted to know what this stuff was all about. Imagine my shock and awe!

[Amazon said] they don't censor their materials, and will be inclusive of Gay material. I replied back and asked how a science video search could return pornography. So far, no answers.
You know, I think I'll start an Amazon Wish List.
As for why a search for "science videos" would turn up this book (which is notably not pornography), I have one explanation: Amazon's search feature sucks llama gonads.
Still, though it's far too late for the daughter (she has undoubtedly turned gay after this fiasco), I have to say the book sounds like an interesting read. Even if it turns out to be horrendously dull, a collection of essays is a great way to deal with insomnia.
And a tip o' the hat to Jeremy at Good As You for the story.