India Rejects Canadian Diplomats
May 14, 2007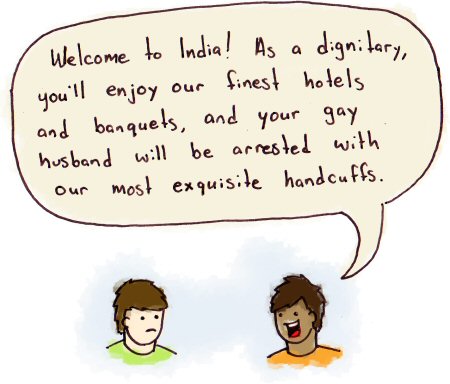 Two Canadians have been barred from receiving diplomatic status in India because they're gay. The gay man and lesbian woman would ordinarily receive diplomatic-spousal status, but homosexuality is illegal in India and government officials declared spousal recognition out of the question.
So, basically, diplomatic immunity is an impossibility because being gay violates Indian law. Neat.
Interestingly, the Canadian government is refusing to comment on the situation, though a Foreign Affairs spokesperson said that the New Delhi embassy had contacted them in regards to the matter.