Alberta Cop Fined For Gay Porn Joke
May 16, 2007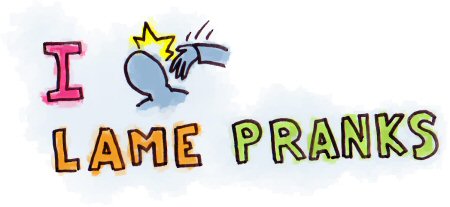 You know how these police busts go down: A police officer gets a warrant to search a house, finds drug evidence, and replaces the subject's computer desktop image with the message: "I ♥ gay porn."
Heh, get it? Now the computer desktop suggests that it's owner enjoys gay porn and is gay! What a gas!
Comedy aside, Constable Christa Pennie, who was ultimately fined 20 hours' salary for her prank, turned herself in, expressing regret over the incident:
From the very beginning I've had remorse over it. I don't have any excuse for my behaviour, and making an excuse just cheapens it all.
Pennie also put dental floss between the teeth of two of the subject's (presumably hideous) ornaments.