Happy Victoria Day
May 21, 2007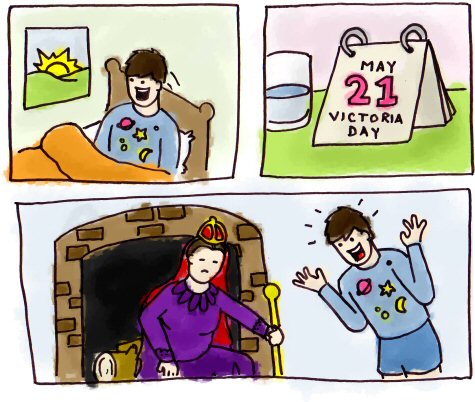 Hey kiddos! As typical of my holiday posts, there's no new news for today. It is, after all, Victoria Day: The day where Canadians everywhere take a few moments to reflect on how Queen Victoria has personally affected their lives.
Say, is anyone else a little tickled by the notion that Canada's anti-gay lobby is happily taking the day off in recognition of a queen?
Well, until Wednesday, folks!