Woman Kicked Out Of Gay Bar
June 1, 2007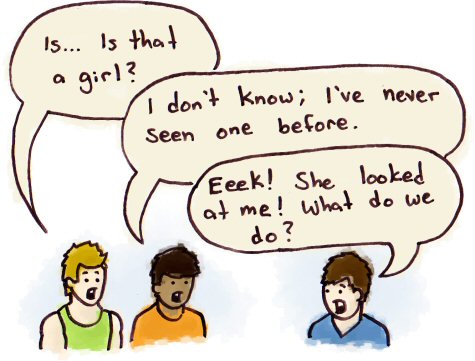 Stop me if you've heard this one: A woman walks into a gay bar and sits down for a beer. The waiter comes up to her and says: "This establishment is for men only; please leave." (rimshot)
Not busting a gut? Neither was Audrey Vachon, who filed a human rights complaint after she was asked to leave Bar Le Stud in Montreal's Gay Village.
Now, I'm a gay Montrealer and I've never felt uncomfortable having women frequent the gay bars here. Last year, I walked into a bar with a group of gay friends. We ordered drinks, were talking, laughing, and having an all-around great time when someone noticed something peculiar… The place was packed to the rafters with lesbians. (Our theory: As gay guys, we've been genetically wired to not notice women, so it was perfectly natural for us to not realise we were in a lesbian bar.)
My bottom line: Gay-friendly doesn't have to mean gays only. If a group of gay guys can enjoy a drink in a lesbian bar, a straight gal should be able to do the same in a gay bar. Why not?