Montréal's Gay Pride Parade Cancelled, Saved
June 18, 2007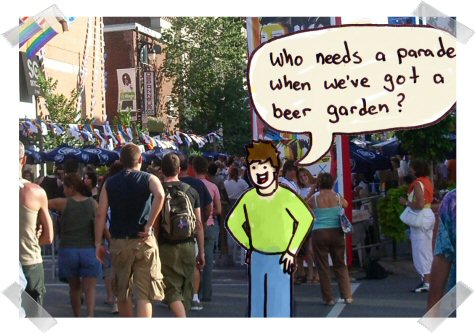 Divers/Cité has completely turfed Montréal's Gay Pride parade after a survey suggested that the traditional gay rights march didn't improve beer sales enough to justify the insurance and security costs.
Thankfully, upset community members came together last week to save the parade, which has now been scheduled for July 29th at 1pm, a week before the Divers/Cité festival. A new non-profit organisation, Célébrations LGBTA Montréal, has been formed to control the event.
Hmm… I wonder what priority the Divers/Cité festival planners would give beer sales today if it weren't for past parades?