Russian Church Purifies River After Gay Cruise
June 29, 2007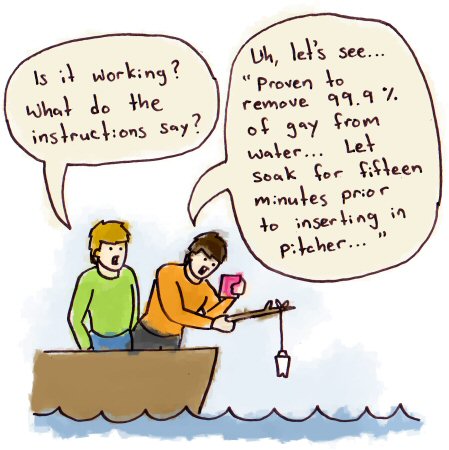 The Union of Orthodox Brotherhoods, a religious group in Russia, has completed a ceremonial procession along the Moscow River to purify the waters after a gay cruise ship sailed down it the previous day.
Event organiser Yuri Ageshchev said the religious ceremony was necessary to protect a sared site:
[We aim] to clean the Moscow River of the filth that filled the river after the trip of a big company of homosexuals that took place on the same route and on the same motor ship.

[Gays] boldly demonstrate their non-traditional orientation, persuading everyone that it is normal. We believe that it is a vice and want to remove all this from this site, which is sacred to Russians.
Hmm… I wonder if this has any connection to the Rasputin-esque guy that has been sprinkling holy water over my favourite paths lately.