Gay-Friendly Churches To Ignore Blessing Ban
July 13, 2007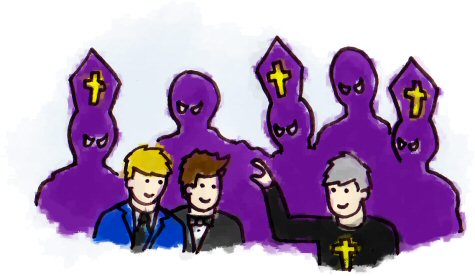 Despite last month's decision by the Anglican Church to ban same-sex blessings, several brave churches are going ahead with the practice anyway.
Toronto's Holy Trinity Church and Victoria's St. Saviour's Church have both declared their intentions to continue to bless same-sex couples against the rules of the national church, the latter saying that they even plan to full-out marry gay couples should the opportunity arise.
Of course, the hierarchy isn't too happy. A senior Anglican official, under the protection of anonymity, said priests will be disciplined if they are too liberal with their blessings. And I think they mean business: Antonio Osorio, an Anglican priest, was issued a warning this month after blessing four same-sex couples, even though the blessing was simply a general blessing of members of the community. In the past year, two Anglican priests have even been ejected over the practice.