Community Speaks Out Over Gay Bashing
July 16, 2007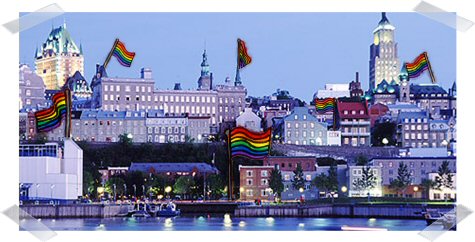 Quebec City's gay community is assembling to denounce homophobia after a local man was severely beaten. The 24-year-old man, who wishes to be known only as Philippe, said four men followed him after he emerged from Le Drague, a gay bar. After being called derogatory names, he was pushed to the ground and kicked several times. Eight screws were required to reassemble his jaw.
In a display of solidarity, several gay rights organisations are holding an anti-homophobia brunch at Place d'Youville, the site of the beating, during the city's Pride festivities.
On a personal note, I've refrained from posting physical gay-bashing stories in the past because I felt the tone and title of this site (and certainly the illustrations) would make it an inappropriate venue to discuss such terrible events. That decision was a mistake. As I've become increasingly bothered by the lack of attention these stories receive, I'll no longer hesitate to post them.