Anti-Gay Organisation Claims Discrimination
September 5, 2007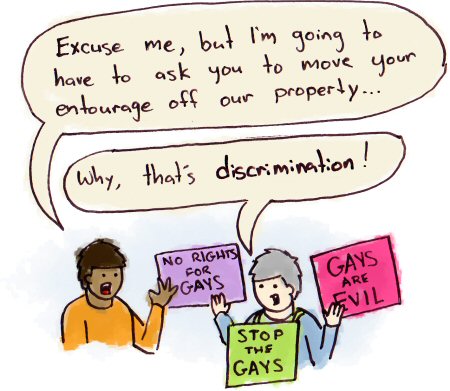 Americans For Truth Against Homosexuality, one of the United State's largest anti-gay rights organizations, had their banquet room reservation canceled by the Naperville Holiday Inn Select after it was learned what the hall was to be used for.
Peter LaBarbara, AFTAH's president, regularly uses obscene and pornographic material to try and illustrate the "gay lifestyle" and lobby against equal rights, earning him the nickname "Porno Pete." He immediately declared the hall cancellation to be discrimination based on anti-Christian pretenses.
A spokesperson for the hotel cited a neighbouring wedding and security concerns as reasons for the cancellation. Personally, that rationale sounds a lot more polite and reasoned than certain other hall cancellations.