NDP Boycotts Homophobic Artists
October 3, 2007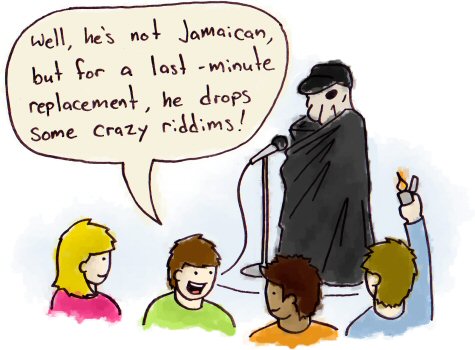 The federal New Democrats have called for a boycott of Jamaican musicians Elephant Man and Sizzla. Both are currently touring in Canada, though several venues have canceled performances and refunded tickets after the nature of their lyrics, which calls for the murder of gays, was brought to their attention.
NDP MP Bill Siksay said that these sort of performances have no place in Canada:
I hope that fans of Jamaican dancehall music will appreciate that a vibrant musical tradition should not be used as a cover for the promotion of hatred. I hope that they will choose to boycott performances.
A spokesperson for Elephant Man offered a signed declaration stating that anti-gay songs would not be performed, but Stop Murder Music, a Jamaican activist group, said that past declarations aren't "worth the paper [they're] printed on," once the artist returns to Jamaica, where anti-gay violence is rampant.