Anglican Church Kinda Approves Same-Sex Blessings
October 15, 2007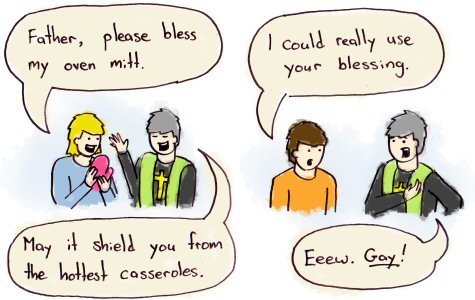 Ottawa Anglicans have voted to allow priests to approach the bishop to request that they can bless same-sex couples.
(I'll wait if you need to re-read that.)
This clear and decisive baby step passed by a vote of 177 to 97 on Saturday, making Ottawa Anglicans the first in Canada to not officially forbid same-sex blessings. A national meeting over the summer decided that blessing same-sex couples was not against core church doctrine, but that such blessings should be banned. Blessings that are allowed nationally include heterosexual unions, births, houses, boats, and pets.