The Editorialist's Wacky Perspective
October 26, 2007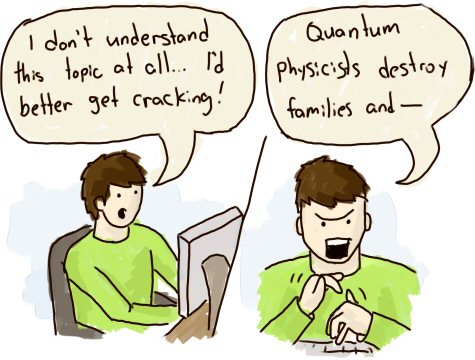 Slap reader Sheena writes in with a gem from out East:
A columnist from the Chronicle Herald, Peter Duffy, wrote [an article] about a speaker's panel of gay and transgender youth at a sex-ed conference hosted by the Pictou Children's Aid and the Pictou Sexual Health Centre, formerly Planned Parenthood.

Not only did the speakers not know the media would be present, but they asked Duffy not to include their pictures or names—which he did. As a result, Duffy's article outed one of these youth to his entire town.
Ah, how editorialists love to flaunt their ignorance. If only Petey were the exception, not the norm!
The Chronicle Herald, sadly, doesn't have an online copy of this masterwork for posterity, which is too bad. Petey starts off with some comedic preamble about not knowing which pronouns to use to describe transgendered people, and then describes, in great detail, his personal anguish experienced during the talk. He describes gender transitions as "mutilation" and "the stuff of nightmares," and peppers the article with delightful interjections such as: "[this] makes me queasy," "I'm still squirming," "I feel positively ill," and finally "I feel really sad for many of today's young people."
But really, most of what you need to know about Petey's position is from his first statement: "I'm mistaken. Or am I? One thing's for sure, I'm definitely confused."
Honestly, I don't really understand cross-gender identify either. But passing judgment over something I admit I don't understand would be foolish. These speakers were courageous enough to share their experiences, and when they say they're happier having gone through those experiences, who would I be to question their feelings?
But then, sensitivity, self-education, and exploring other viewpoints aren't really prerequisites to being a journalist, are they?