Corner Gas Creators Pitch Gay Gumshoe
November 9, 2007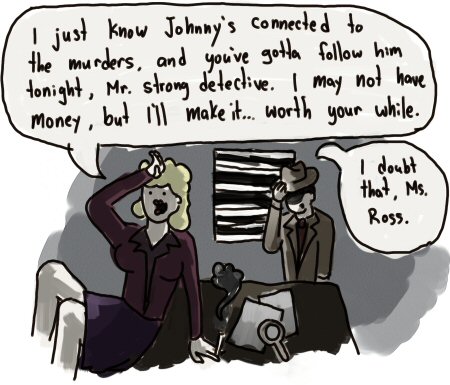 It's Friday; let's go for some fun news today!
The creators of Corner Gas are in talks to televise a series of novels about a gay detective in Saskatoon. The show, tentatively titled Quant, is based on the popular Russell Quant mystery novels, written by Canadian author Anthony Bidulka. Bidulka is understandably ecstatic:
I'm thrilled that CTV saw enough merit in the books and idea behind the Russell Quant character to take us to this new level. I have no idea whether or not this will amount to a whole hill of beans but I have fingers crossed and am enjoying the journey.
Strangely, Breakthrough Films does not mention anything about the main character's homosexuality in their online press release, but Bidulka doesn't appear concerned that the producers will turn his detective straight. The character's gayness is an important theme in the novels. "That's the selling feature," Bidulka noted.
Good luck to all involved in the project!
Until Monday, kids!