Slappy Holidays, Everyone!
December 24, 2007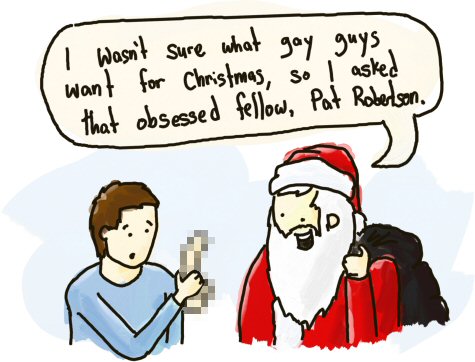 Hey kids!
Well, I'm taking a short break for the holidays.
On behalf of this abstract collection of electronic bits called a website, have an exceptionally fantastic holiday! And, for those that celebrate it, may your Christmas be joyful and gay… in a homosexual way, if applicable.
Take care, folks!