LifeSite Hearts Scare Quotes
January 2, 2008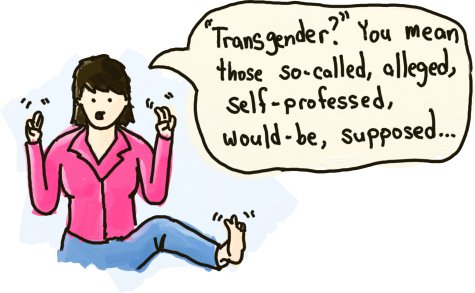 Bill Siksay, the New Democratic Party MP for Burnaby-Douglas, has introduced a bill that would explicitly add transgendered people to the list of identifiable minorities protected from violent hate crimes.
This is fantastic news, if a tad later than desirable. And, for the most part, the press has reported this story with professional neutrality.
Say, let's see how those amusingly partisan scribes at LifeSite are reporting this:
Now its the "transgendered" who are being presented as an "identifiable group" against whom it would be a criminal offence to "discriminate." […]

The "transgender" phenomenon, it is said, occurs when a person's personal "gender identity" does not match that "assigned" by biology, their parents, or society's expectations. […]

While those who consider themselves "transgendered" usually claim they were "wrongly" "born into the body" of the opposite sex and that this can be "corrected" with a combination of surgery and hormone treatments, the biological sex of an individual is genetically determined from the first instant of the fusion of ovum and sperm.
Ten pairs of quotation marks used inside three sentences? Why, I believe we have a new scare quote record! I can actually taste the sneers—the contempt! Why, they even incorporated one in the article's title: Canadian MP Introduces "Transgender" to the Hate Crimes Act.
Kudos, LifeSite. "Kudos."
By the way, Happy New Year, kids! I'm back from my little break and I hope you all had a fantastically amazing holiday. Here's to another great year!