Canada Ranks Your Morality: A Poll
January 4, 2008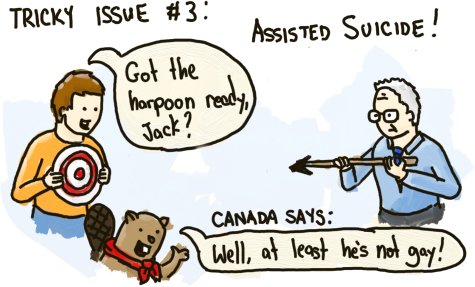 Our dear, dear friends at Angus Reid have released a new poll ranking contentious issues by how morally acceptable they are to Canadians. Gay relations is on there for some reason—and here's how it stacks up:
Contraception, divorce, sex before marriage, bastard children, stem cell research, assisted suicide, abortion, and gambling are all more acceptable than gay love. Wearing fur, the death penalty, animal testing, porn, prostitution, animal cloning, suicide, drugs, affairs, human cloning, polygamy and pedophilia are all worse.
So, paying your doctor to kill you and abort your baby after legally dissolving your marriage and gambling away your savings is OK—as long as you're not gay or clone a fur-wearing porn actor.
Or some other derivation.
What? Stupid polls deserve stupid conclusions.