Gay Wedding Photos Spark Mass-Arrest
February 8, 2008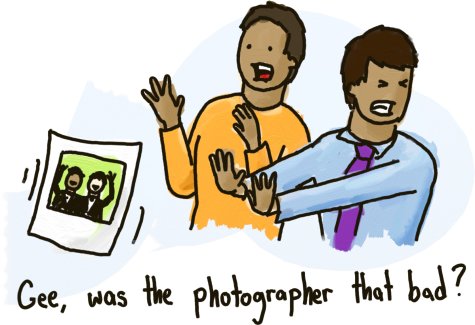 Between seven and twenty Senegalese men have been arrested after photos from a gay marriage ceremony were published in a local magazine. Police haven't released any information about the arrests, other than that the men are charged with suspicions of homosexuality.
It's illegal to be gay in Senegal, with the usual punishment ranging from fines to up to five years of jail time (forcibly locked up with other men, no less).
Mansour Dieng, the magazine editor, said he published the wedding photographs to dismiss accusations that homosexuality doesn't exist in Senegal. He has since received death threats, and has been interrogated by police.
I bet he'll think twice before confirming reality again.