Craig Chandler Hits Election Snag
February 13, 2008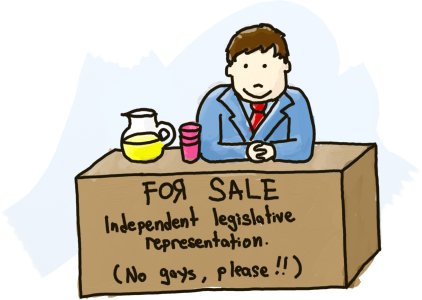 Craig Chandler, the Alberta Tory nominee rejected by Premier Ed Stelmach over anti-gay human rights violations, is desperately low on funds for his campaign to run as an independent. Despite extensive fundraising, Chandler says he is $23,000 short:
What we need it for is more signs […] and for more literature that we want to send to every home in the community
Not that he really needs the money, mind you. According to Chandler's own closed, in-house polling, he's already put himself in the lead against his Calgary-Edgemont rivals.
As a former Calgarian, I don't doubt that running on an anti-gay platform would win votes in the city. But with Calgary's recent growth, new voters likely won't feel comfortable voting for someone as radically conservative as Chandler, who has been the subject of multiple human rights violations.