Right-Wing Lobby Group Blasts Museum
February 20, 2008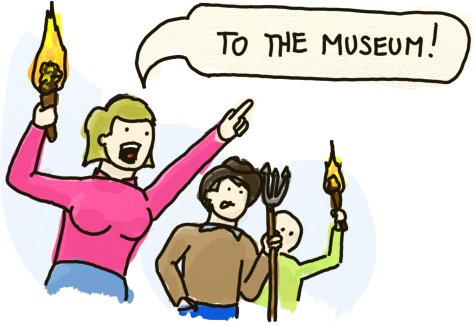 Gwen Landolt of REAL Women of Canada, an anti-gay lobby group, has sent out an action alert about a proposed Human Rights Museum in Winnipeg, Manitoba.
The Human Rights Museum, which is still in its planning stages, has been somewhat of a sore spot for many social conservatives who oppose the inclusion of gay and women's rights among the exhibits. When the museum was proposed, LifeSite called it a "Temple of Propaganda," saying that its supporters have "made a monster of the word tolerance, [have] raped the word gay, and [have] beheaded the term human rights." Extreme social conservatives have been quietly steaming ever since.
An interesting thing happened last week, though. The Conservative government tabled a bill that would make the Human Rights Museum a Crown corporation. While the government had already invested one hundred million dollars in the project, this bill will put the museum alongside such institutes as the National Gallery of Canada and the Canadian Museum of Civilization.
Gwen Landolt is furious:
The Advisory Committee for the Museum, selected by the former Liberal government, consisted mainly of feminist, homosexual and regular Liberal stand-bys […]

[The] museum, with its left-wing Advisory Board, would be used as a powerful tool to champion the Liberal government's interpretation of human rights, such as abortion rights, feminism, homosexuality, etc. with only some legitimate exhibits sprinkled here and there to give the museum the appearance of legitimacy.
With the museum's transition to a Crown corporation, and with the Conservative government's continued support of the project, Gwen demands that as many people as possible "with a conservative perspective" use the government's public consultation form to oppose gay rights exhibits, and instead promote exhibits that showcase the "selfless dedication" of "those defending the family and traditional marriage."
A bizarre request, considering that nine consecutive court rulings and two federal House votes sided with supporters of equal marriage for gay couples.
Gwen's crankiness aside, she has actually highlighted a unique opportunity to give some input into our Human Rights Museum. Why not take this opportunity and let the museum planners know what's important to you when it comes to human rights?
Hat tip to JJ at Unrepentant Old Hippie, who actually subjects herself to Gwen's mailing list in order to get the inside scoop.