Will The U.S. Permit HIV-Positive Visitors?
March 19, 2008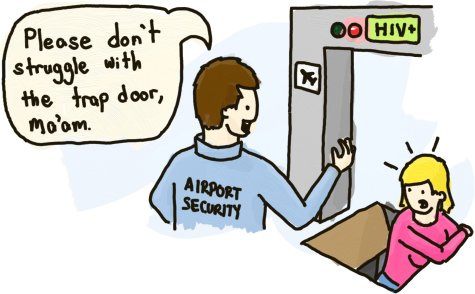 It's not well-known that the United States refuses to allow HIV-positive travelers to enter the country, even for a vacation. It's been true since 1987 though, and the policy was codified by congress in 1993, requiring another act of congress to overturn it. Now, after twenty years, two U.S. senators have introduced a bill that, if passed, would end the ban.
The new bill has support from around the world, including Canada. Supporters gathered in Vancouver on Sunday to raise awareness of the bill, including Martin Rooney, who recalled his experience being turned away at the border:
I was fingerprinted, photographed, run through the FBI most wanted list and—two and a half hours later—sent home. I have never felt more violated in my life.
The ban hasn't only affected HIV-positive travelers. HIV-negative employees of AIDS agencies have also had difficulties traveling to the United States due to the ban.
Hmm… Maybe this means I should reconsider buying that (Product) RED iPod.