Religious Groups Demand "Gay" Cartoons Pulled
March 31, 2008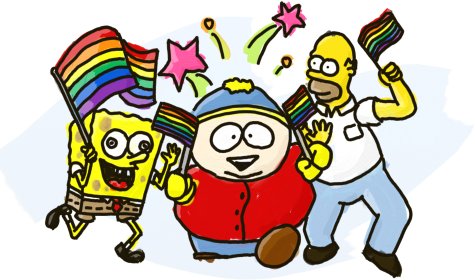 Christian and Muslim groups in Russia are demanding the shutdown of 2X2, a cartoon television network, because it airs programs that "promote homosexuality."
The groups have formed a lobby coalition called the Consultive Council of the Heads of the Protestant Churches in Russia. They've singled out South Park as a particularly offensive program and called for the government to strip the television station of its license:
Through the use of cartoons this channel is pumping, day and night, an ideology into the consiousness of minors of perversion and other vices.
Yekaterina Doglosheveva, a spokesperson for 2X2, said their station's target audience is 16-30 year old men—not children—and that Russia is a secular state. He asked where the line would be drawn:
The atheists could have just as well written a letter to demand that all religious channels and programs be closed. We work respecting the constitution, we do not violate the law.
A good stance—although, the council may have a point. I've watched The Simpsons for years and turned out completely gay!