Age Of Consent Changed, Unless You're Gay
May 5, 2008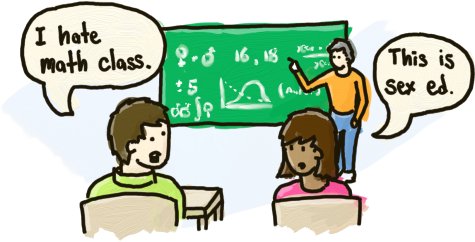 Teenagers have some brushing up to do on their sex education after the federal Tories updated the law books this month.
The age of consent—that is, the age at which it is legal to consent to sex—has changed from 14 years to 16 years in Canada as part of an effort to deal with online sexual predators. To stop short of outlawing sex between teens, however, a "close-in-age" exception has also been added so that people fewer than five years apart can still have sex with each other—unless one of the persons is in an authority position or under the age of 12.
That's for heterosexual couples. (Following me so far?)
For gay guys, the age of consent for… let's call it backdoor shenanigans—remains firmly set at 18, with absolutely no exceptions, even for consenting teens close in age. Health workers say the inconsistency will prevent teens from seeking information about safe sex, since they'd have to admit interest in illegal activities to obtain such information. While some provincial courts have already ruled the gay sex ban for teens to be unconstitutional, the Tories have so far refused to update the law.
Teens reportedly understand all of this and will immediately change their attitudes and behaviours accordingly.