Children's Story Most Controversial Book Of 2007
May 7, 2008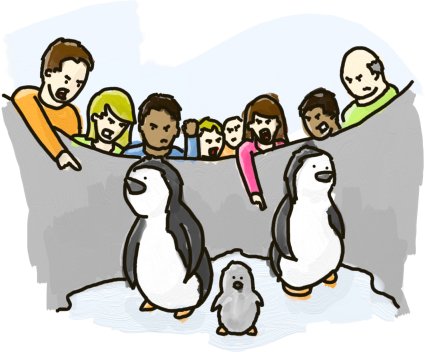 The American Library Association released their annual list of most challenged books on Tuesday. Topping the list for the second consecutive year is And Tango Makes Three, a true story about a couple of male penguins at the New York Central Park Zoo.
The story is actually pretty cute; the penguins pair off as a couple and begin incubating an egg-shaped rock as if it were their own. Eventually the zoo-keeper takes notice and replaces the rock with a real egg that another penguin had abandoned. The two penguins take turns sitting on the egg until it hatches into an adorable baby chick, which they raise together.
The book, complete with really sweet, colourful illustrations, generated more formal complaints and was pulled off more library and school shelves than any other book since 2006.
Complainants charge that the book leads impressionable children to accept the penguin lifestyle.