LGBTTQQI!
June 18, 2008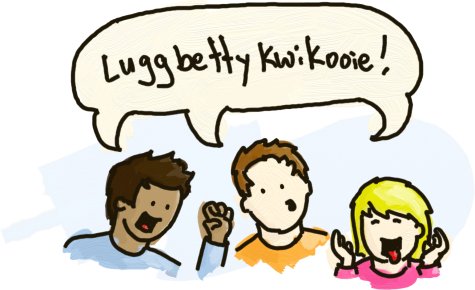 OK, this is somewhat of a diversion, but it's a slow news day and something has been bugging me. You see, as gay-straight alliances and similar campus organisations become more and more visible, so does this hodgepodge of alphabetical nonsense: LGBTTQQI.
If my studying has paid off, this acronym stands for Lesbian, Gay, Bisexual, Transgendered, Two-spirited, Queer, Questioning, and Intersexed individuals—and it's gotta go!
I mean, surely LGBTTQQI runs contrary to the purpose of acronyms and it's not just inclusive—it's exhaustive! I don't really know what "two-spirited" means (I recall it has something to do with the first nations' beliefs on gender), I'm not sure what the difference between "transgendered" and "intersexed" is, and I can't even explain why "queer" doesn't manage to cover all the other letters.
Some people probably feel that they don't fit into the more manageable GLBT classification, but if a guy like me can't keep all these categories straight (hey, why aren't straight allies included? LGBTTQQIS?), then surely people who don't run anti-homophobia blogs won't find it any more accessible.
So, please, gay-straight alliance administrators—update your websites. The TQQISFJX9R people won't feel excluded, I promise.