Conservative Anglicans Battle Progressive Churches
June 30, 2008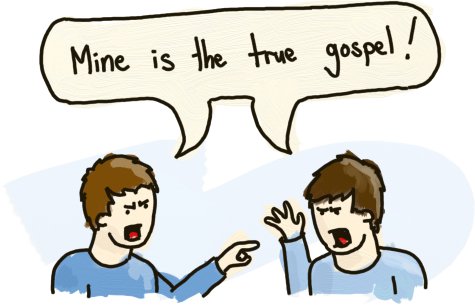 Conservative leaders of the Anglican church have resolved to create their own council of bishops to separate themselves symbolically from more progressive congregations. Their central issue: gay blessings.
The group issued a press release yesterday attacking any interpretation of the bible different from their own, calling such interpretations a "false gospel":
This false gospel undermines the authority of God's Word. […] It promotes a variety of sexual preferences and immoral behavior as a universal human right. It claims God's blessing for same-sex unions over against the biblical teaching on holy matrimony. This false gospel led to the consecration of a bishop living in a homosexual relationship.
Progressive churches claim that loving, monogamous, same-sex unions were never condemned by the bible, and that the gospel's overwhelming message of love despite our differences instructs them to welcome and bless gay parishioners.
Knowing how arguments about what God wants usually turn out, I think this thing should resolve itself fairly quickly, no?