Court Challenges Program Returning, Almost
July 7, 2008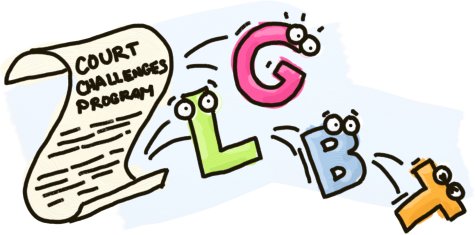 The Court Challenges Program, a means to ensure that unconstitutional laws could be challenged by those who otherwise couldn't afford it, was scrapped by the Federal Tories in 2006. The program, which cost a pittance, was cut largely due to lobbying from anti-gay groups who were angry that the program was helping to strike down laws that illegally infringed upon gay rights.
Due to an out-of-court settlement with the Federation de Communautes Francophone et Acadienne du Canada, the program appears to be making a comeback. Sadly, it's not without some major changes to fit in with the ideological reasons why the program was cut in the first place.
The first change is the name: It's now called the Program to Support Linguistic Rights. The second change is exactly what the name implies: It's exclusively to support linguistic rights, and not the rights of everyone. This means that there still will not be a way to challenge illegal laws that infringe upon minority rights without having deep pockets.
Helen Kennedy, a spokesperson for the gay rights group Egale, expressed disappointment in the replacement:
[The Tories] are ranking minorities. How do you place precedence of one group over another?

This is really a problem and I think that we've seen a slow, subtle erosion of LGBT rights since the Tories came to power. This is a very subtle way of denying us access to the justice system.
In 2007, opposition leader Stephen Dion vowed to ressurrect the Court Challenges Program as it existed before it was cut.