Comedian Holds Fundraiser After Anti-Lesbian Tirade
July 11, 2008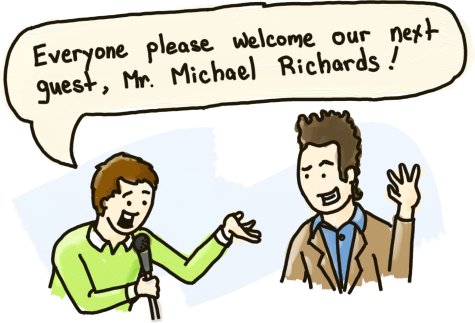 Here's a story that's getting weirder: Guy Earle, the Toronto comedian who responded to some lesbian hecklers by going on a massive, anti-lesbian tirade and snapping one of their sunglasses in half is now facing a human rights complaint over the incident. He's holding a benefit gala on the 19th to raise funds for a legal defense.
The evening of comedy includes several stand-up comedians, most notably Linda Ellis, a lesbian comic. (No, there's no Michael Richards—but can you imagine?)
Now, I've previously slapped Mr. Earle for his bizarre and violent response to the hecklers, but I gotta say this human rights complaint won't go very far. I'm not sure how much I can comment on the whole situation without having been there, but I'd have a really hard time dismissing the context of a late-night comedy club. Guy Earle was dumb and should feel ashamed for his personal attacks, but he's a raunchy comedian and the complainants were hecklers. Surely they can see the irony in this.
Earle deserves serious denunciation, just not from the state. (Well, OK, maybe a teeny fine to replace the sunglasses. Finding a good pair is hard!)