Worldwide Anglican Conference Bars Their Own Bishop
July 14, 2008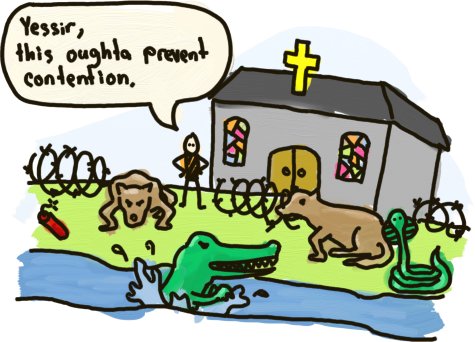 The Lambeth Conference meeting of Anglican bishops, a once-a-decade event in the worldwide Anglican community, has banned one of their own Bishops, Gene Robinson, from attending because he is gay.
Robinson is the first openly gay U.S. Episcopal bishop. While his appointment was controversial within the Anglican community, he is decidedly a bishop. His banning has prompted an appeal from Archbishop Desmond Tutu, who called it a mistake to disinvite Robinson, and pleaded with the Anglican community to unite itself.
Conference organizers justified Robinson's ban by saying his invitation would have become the focus of the event.