Danger: Gay Motorist!
July 16, 2008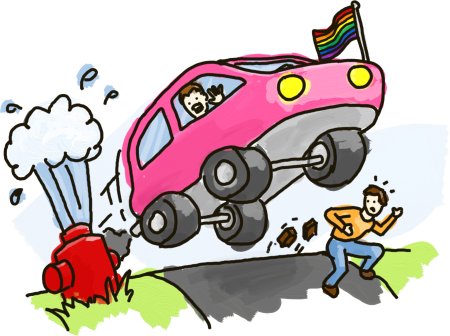 Italy's Ministry of Transport has been found guilty of discrimination after they told a gay man that he must re-take his drivers test due to a "sexual identity disturbance."
Danilo Giuffrida, a 26 year old from Catania, Italy, was told that if he didn't take his drivers test a second time, his license would be revoked. After successfully passing the drivers test for a second time, Danilo's license was renewed for one year instead of the ten years for heterosexuals.
Imagine that. I didn't think my driving was so inherently dangerous. Though, really, if the Ministry of Transport wants to think that being gay is a disability, that's not too bad of a trade-off for one of those parking tags.