Vancouver Bar Evaculated After Anti-Gay Bomb Threat
August 25, 2008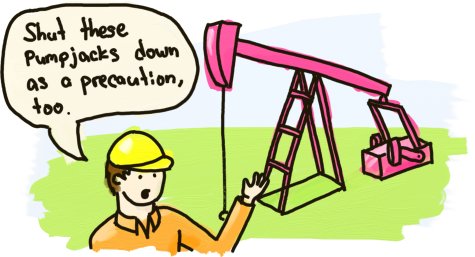 The Pumpjack Pub, a Vancouver gay bar, was evacuated after a caller left several homophobic messages, including a threat to blow up the bar at 6pm, last Wednesday.
Vince Marino, a co-owner of the bar, said that they received nearly 8-10 calls from a male caller, and whenever no one answered, he would leave a homophobic message. After one message included a specific bomb threat, the police were called and the bar was evacuated. The messages, which Marino described as involving "derogatory comments toward the gay community," were also turned over to the police.
There'll be no additional snarky comments on this story, kids. Death threats are serious and have no place in a civil society.