Hit Song Banned In US Over Supposed Gay Subtext
September 15, 2008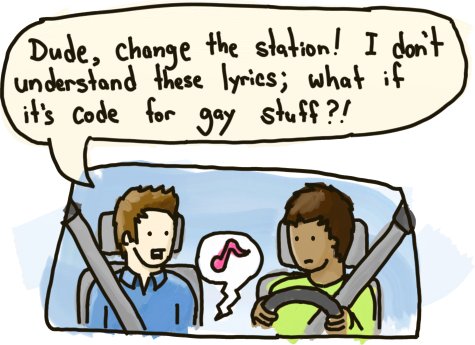 Chasing Pavements, a hit song by UK artist Adele, has reportedly been banned by some radio stations in the United States over bizarre claims that the mellow pop song is actually a gay anthem.
Adele, speaking at the Nationwide Mercury awards last week, expressed disappointment over the whole incident, insisting that there's absolutely nothing gay in the song:
Some weirdo on the Net wrote that Chasing Pavements was about being gay, which isn't true at all. Because of that some radio stations in the States wouldn't play it.
Adele said that the controversy started after an anonymous user posted an entry at Urban Dictionary, a slang dictionary website to which anyone can contribute definitions. The term "chasing pavements" was not on the site until after the song was released, but is now defined as something… err, not terrifically fitting for such a laid back ballad. Weirder still, there's nothing in the rogue definition that is necessarily gay-related, making me wonder why all this gayness entered the picture in the first place.
Still, those of you who want to hear this filthy, filthy song can catch it on YouTube.