Those Wacky MPs
September 17, 2008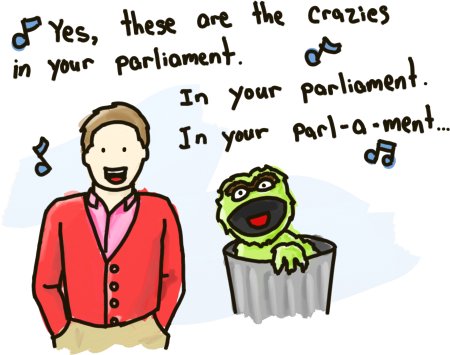 Now that it's election time, Xtra has a great list of crazy MPs that maybe should have worn their muzzle just a little tighter in the past few years.
I won't spoil all the fun, but the list includes such gems as Cheryl Gallant:
The danger of having sexual orientation just listed [in hate crimes legislation], that encompasses, for example, paedophiles.
Garry Breitkreuz:
In the 1950s buggery was a criminal offence. Now it's a requirement to receive benefits from the federal government.
And who could forget Harold Albrecht:
Same-sex marriage will succeed in wiping out an entire society in just one generation.
For some added fun, guess the party from which most of them hail. OK, I'll give you a hint: it's not the Green party… or that yogic flying one.