Tories Cut Funding For Gay Festival
October 6, 2008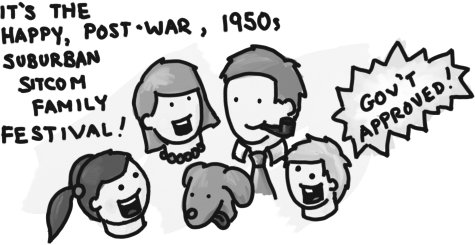 The Conservative government has denied funding for the world's largest charity gay dance festival, Black & Blue, for the third consecutive year. The annual Montréal festival, which contains over 60 events and raises money for HIV/AIDS research and gay community groups, used to receive up to $50,000 annually from Canadian Heritage until the Conservatives took power. Since then, their funding has been consistently denied.
Robert Vezina, president of the non-profit group that organizes the festival, said he was frustrated by the unprofessional behaviour from the government since the Conservatives took power:
Ever since the Harper government was in power, we've got zero. The reasons are really nebulous—they're really sneaky. They give us answers that contradict themselves from year to year, and then verbally, they tell us on the phone we're not "family oriented enough," and then of course when we ask them to put this in writing they don't.
Mauril Bélanger, the former deputy chair of Canadian Heritage, said that he wasn't surprised by the cuts, considering the government in power:
I think we've seen that time and again from this government—ideology trumps objectivity, trumps respect, trumps treating all of us equally. [This is] a government that makes decisions by ideology that is basically targetting some segments of our population unfairly, and that is not the country I know.
To compensate for their lost funding, Black & Blue will reportedly alter this year's event schedule to contain fewer all-night dance parties and more family puppet square dancing afternoons.