To My American Friends...
November 5, 2008
I had to prepare this before the polls closed yesterday, but I really wanted to send my greetings after your historic election, so I prepared a special message. Just close the appropriate eye to reveal the hidden greeting.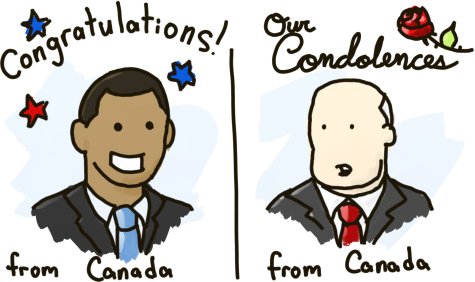 Finally, whatever the outcome happened to be, congratulations on replacing George W. Bush. Here's to a new era!