African Country Sneakily Outlaws Gay Sex
November 26, 2008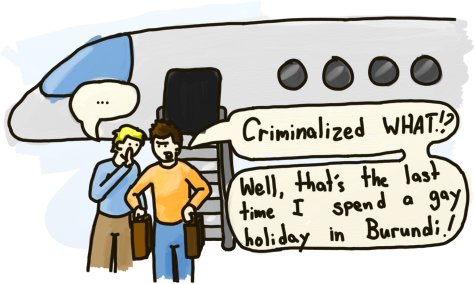 The African nation of Burundi has snuck a law that criminalizes homosexuality into an omnibus bill that abolishes the death sentence and outlaws torture. The bill, which passed Burundi's first house unanimously, also included provisions and stiffer sentences against genocide, rape, and war crimes.
International gay rights groups are irritated, to put it lightly, as Burundi's gay-criminalization law comes immediately on the tails of a UN declaration stating that laws against homosexuality are in violation of human rights to privacy and equality.
Both of Burundi's uncloseted gays have indicated they will ignore the law.