Vatican Fights To Keep Homosexuality Criminalized
December 5, 2008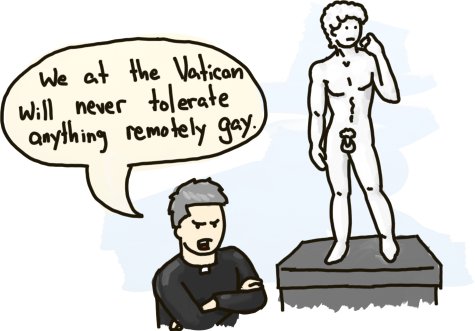 The Vatican is opposing a French-led U.N. resolution that calls on worldwide governments to abolish laws that criminalize homosexuality. Many developing countries around the world still imprison gay people just for being gay, and several even go as far to enforce a death penalty.
Celestino Migliore, a Vatican spokesperson, justified the church's support for persecuting gay people by saying that de-criminalization would "create new and implacable discriminations." "For example," he said, "states which do not recognize same-sex unions as matrimony will be pilloried and made an object of pressure."
Franco Grillini, leader of Italy's largest gay rights group, was astonished by the Vatican's reasoning, calling it "madness":
The Vatican's reasoning smacks of total idiocy and madness. The French resolution, which is supported by all 27 members of the European Union, has nothing to do with gay marriage. It is about stopping jail and the death penalty for homosexuals.
After making their statement, Vatican officials retreated back into the hall of the most _amazingly homoerotic artwork ever _.