Shaw Responds to CRTC Ruling
December 10, 2008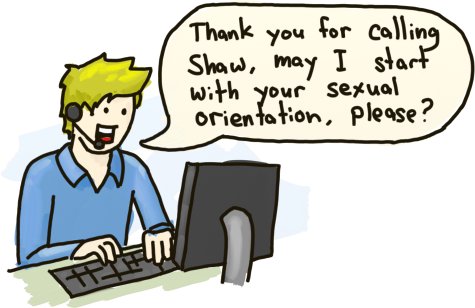 Shaw Cablesystems has responded to the Canadian Radio-television and Telecommunications Commission after the commission found that the cable provider had tried to hide OutTV, a gay and lesbian television station.
Shaw, which was obligated to carry and promote OutTV alongside other channels of the same category, had excluded the station from its free preview week, moved the channel into a block of pornographic offerings without notifying the station or subscribers, omitted it from promotional pamphlets and their "all in" package, and made it the only by-request-only channel of its category, effectively requiring interested parties to out themselves to the cable behemoth if they wanted to tune in.
Shaw has now agreed to move OutTV out of the pornographic section, but has pretty much ignored all other aspects of the original complaint. In particular, they still refuse to offer OutTV during its free preview week—unless the small station forfeits its subscriber fees—and will still make the station available by special request only.
Coming out to my massive telecommunications corporation was one of the hardest things that I, like all gay people, have had to go through. But it's a necessary step if you want to move on with your Lifetime Network.