Moscow Keeps Ban On Gay Rights Marches
December 12, 2008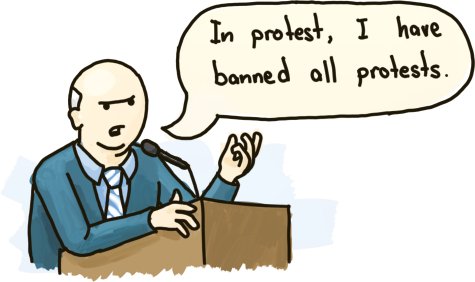 Moscow's mayor Yuri Luzhkov has vowed to continue bans on gay rights marches, calling homosexuality "satanic," and blaming the gay rights movement for the spread of AIDS:
We have banned, and will ban, the propaganda of sexual minorities' opinions because they can be one of the factors in the spread of HIV infection.
What a unique and simple strategy to help stop a worldwide AIDS epidemic: Ban opinions!
Sadly, all attempts at gay rights rallies in Moscow have been met with violence, with no police protection afforded for the marchers. While Canada's rallies are, thankfully, far more peaceful, Yuri's sentiment is still very close to home. Plans for a small parade in Abbotsford, British Columbia, was met with wild criticism and had to be changed to something smaller.