Anti-Gay Group Seeks To Revoke 18,000 Marriages
December 22, 2008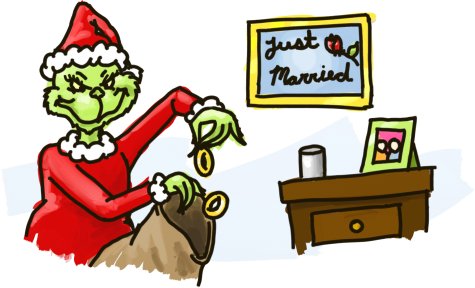 The sponsors of California's Proposition 8 have filed a brief with the state's Supreme Court, arguing that the over 18,000 same-sex marriages performed there must be nullified immediately.
This move is somewhat of contradiction to what the sponsors said would happen if Proposition 8 were to pass in November. In a statement recorded by the Associated Press, the Yes On 8 campaign said that they "will not seek to invalidate the marriages already performed and will leave any legal challanges to others."
Pretty darn shameful, if you ask me.
Encouragingly, though, California's Attorney General Jerry Brown has also changed positions on the constitutional amendment. The former opponent of equal marriage has studied the law carefully and is now fighting to have the constitutional amendment stricken. He argues that an amendment to the constitution cannot override the guarantees of liberty in prior clauses:
The right of same-sex couples to marry is protected by the liberty interests of the constitution. If a fundamental right can be taken away without any particular justification, then what kind of a right is it?
So, while some are still fighting for equal marriage rights for all, others have begun the process to cancel the marriages of over 18,000 loving couples on the eve of a spiritual holiday about love, giving, and kindness.
Sigh. Where are those Dickens ghosts when you need them?