World's First Openly Gay Leader Is A Big Deal
February 6, 2009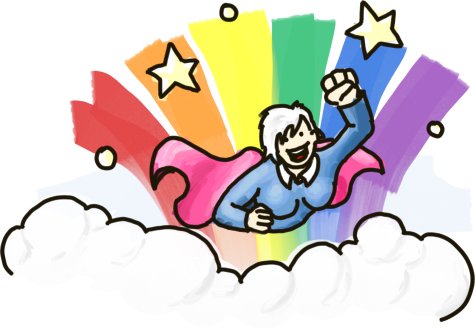 Last week, the world got its first openly gay leader: 66 year-old Johanna Sigurdardottir, the Prime Minister of Iceland. While a lot of people—especially the gay community—are turning somersaults over this rather spiffy milestone, I've encountered a somewhat less celebratory reaction across the web and in the traditional media, and it's not exactly what you'd expect:
Does the hard-working citizen really need to be aware that the new Prime Minister is not heterosexual? Who cares? […] Whether a politician is gay or straight should be of no interest at all.
Hey, this guy must be from the future!
Here's the rub: Gay people are still fighting for basic, equal, legal rights in the most developed of nations; less-developed nations still imprison gays, or worse. Gay people struggle every day to gain acceptance from their own families, let alone an entire nation. Having a country overlook sexual orientation and judge a leader based on their governing qualities is freakin' huge!
Congratulations, Johanna!