B.C. Legislature Welcomes Local Drag Queens, Minus Tiaras
March 4, 2009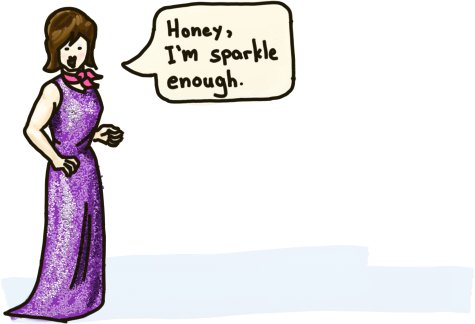 Here's a cute story to lighten those mid-week blues. The B.C. legislature has welcomed some of Metro Vancouver's gayest royalty for the first time on Monday in acknowledgement of the community's efforts—minus one small detail.
The Emperor and Empress of Surrey, accompanied by Mr. and Ms. Gay Vancouver attended Monday's legislative session at the invitation of NDP MLA Spencer Herbert, who called the royal visit one of many "small steps toward a fuller appreciation of our province's great diversity." However, due to dress protocol, all tiaras and sashes had to be left at the hotel.
"The symbol of the crown is usually reserved for one individual," the Empress said to the press, referring to, I assume, Stephen Harper. "Yes, I would have loved to have had all my regalia," added Ms. Gay Vancouver, "but I'm still here as Ms. Gay Vancouver!"
Good on all of them! Until Friday, kiddos!