Slap Turns Three
April 6, 2009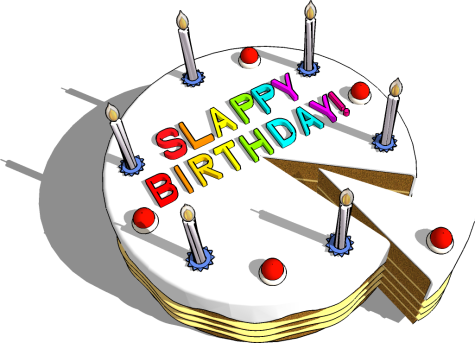 It's barely believable to me, but yesterday was Slap Upside The Head's third birthday! If this site were a person, it'd be walking about comfortably and have a pretty decent vocabulary.
To help commemorate Slap's blogoversary, my wonderful, talented, smart, and incredibly handsome fiance let me take a break from the computer by preparing this delicious virtual cake in Google Sketchup. (The website think's it's delicious and sends its thanks.)
Of course, there wouldn't be a website if it weren't for all the readers and supporters out there. You're what keeps this site alive. Thank you all!