Alberta Defines Gay Spouses As "Benefits Partners"
April 22, 2009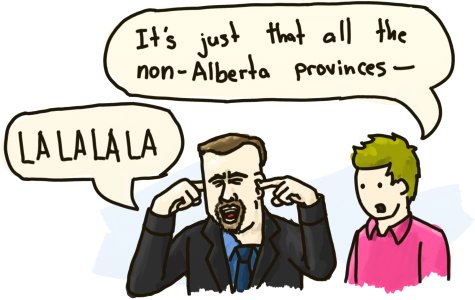 Gay government workers in Alberta are not allowed to list a same-sex partner as a "spouse" in their benefits package, according to a government booklet.
Scott Mair, a former government employee, said in a radio interview that the government only permits same-sex spouses to be defined as "benefit partners" instead of "spouses," and that because of the difference, same-sex couples cannot register or update their spouses' benefits online.
Astonishingly, Lloyd Snelgrove, an Alberta Cabinet minister and president of the Treasury Board, called the double-standard "fine," and that he had "no intention of changing the definition of spouse to include people in same-sex marriages."
An interesting stance, since the federal parliament already did that in 2005. I guess Lloyd overturned it when we weren't looking. You're a sly one, Lloyd!