Teachers Forced To Warn Parents Of Gay Material
May 1, 2009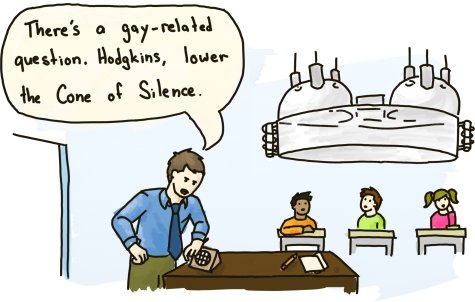 Alberta is amending its Human Rights Act with a provision that will force school teachers to exclude any student whose parents object to the acknowledgement of sexual orientation in classroom discussions. Failure to pull a student from such a discussion—even ones that arise from student questions—could result in a human rights complaint.
This new provision is similar to Bill 208, a failed private member's bill headed by Ted Morton, which would have forced teachers to issue warning slips to parents before discussing same-sex marriage in class.
What a novel idea, though! Barring students from hearing or discussing any information that parents disagree with. As if the Debate Club wasn't uninteresting enough.