Greece Annuls Same-Sex "Humanoid" Marriages
May 6, 2009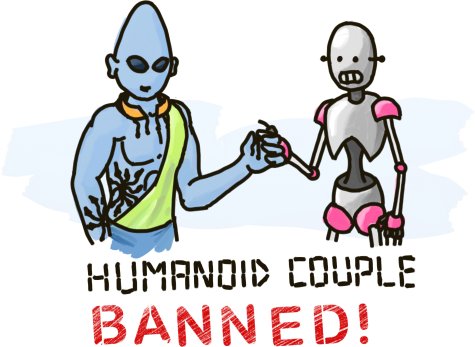 The Greek courts have annulled the country's only two same-sex marriages after hysterical opposition from the government and religious organisations.
Two Greek couples married early last summer after discovering that there was no limitation of gender in the country's marriage laws. Almost immediately, the government sought to render the marriages invalid, filing a lawsuit with the support of the Orthodox Church of Greece.
An unnamed, high-ranking Bishop was especially dismissive of the marriages, announcing that the marriages had to be annulled because the couples involved were merely "humanoid couples." That, I gather, is opposed to the traditional, non-humanoid couple: One squid, one pterodactyl.