Lesbians Take First Marriage Steps In Russia
May 8, 2009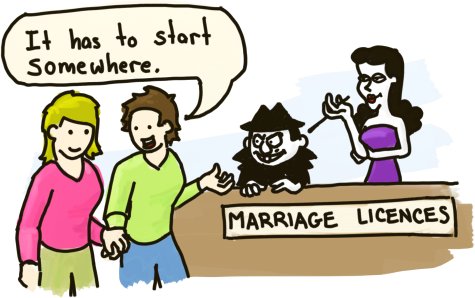 A lesbian couple will apply for a marriage license in Moscow next week in what will certainly be Russia's first denied same-sex marriage.
While Russia does not allow same-sex marriages in the country, there is no law explicitly forbidding the recognition of foreign same-sex marriages. For this reason, the lesbian couple will make their lifelong commitment in either Canada or Norway before requesting to have it recognised in their home country.
The plan is unlikely to succeed. Homophobia in Russia is astonishingly widespread. Just this week, Moscow banned a gay rights parade that was planned during the Eurovision Song Contest. A spokesperson for the mayor said that "Moscow has never had gay parades and it never will," adding "Not only do [gay rights parades] destroy morals within our society, but they consciously provoke disorder which threatens the lives of Muscovites and visitors."
Funny the city should mention threats to life. Moscow did, indeed, have a gay rights march—their first, though unsanctioned—in 2006. The peaceful march, in which participants planned to walk to the Tomb of the Unknown Soldier with a symbolic wreath, was met with extreme, bloody violence from anti-gay protesters. While police were present, they did little to prevent or diminish the violence against the marchers, instead siding with the anti-gay crowd.
Considering this extreme atmosphere, this lesbian couple is very brave indeed—far braver than I. Equal rights are only inevitable when courageous people take the first steps, despite threats and hostility. I wish them the very best!