MP Introduces Sex Reassignment Bill
June 10, 2009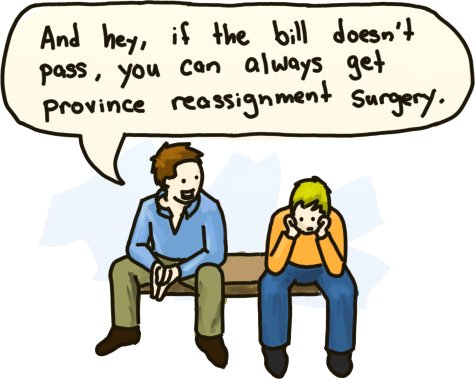 NDP MP Bill Siksay, fresh off of introducing the trans-friendly Bill C-389, has introduced a new bill that would ensure gender reassignment surgery is available and covered by our health care system.
Gender reassignment, though poorly understood by the general population, can radically improve the lives of transgendered individuals at a negligible cost to the health care system.
This bill would have been unnecessary, except that Alberta delisted sex reassignment surgery from public health coverage in April, claiming that it was necessary to help save the economy. Alberta officials supposedly wrote a report containing all the facts to back this claim up, but the dog ate it. Plus, there weren't any working pens or pencils in their house. And they didn't know it was due today, anyway.