U.S. Anti-Gay Killings Highest In Nine Years
June 22, 2009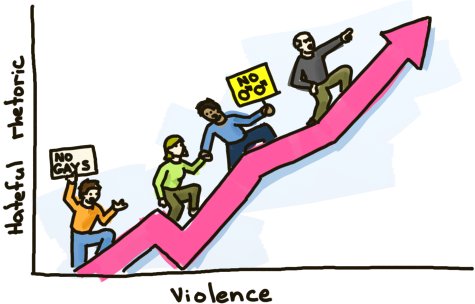 The number of bias-motivated, anti-gay murders in the United States rose 28% last year, reaching its highest level since 1999 according to a report released by a national advocacy coalition. The research, which was coordinated by a group called the New York City Anti-Violence Project, also found a general trend of increasingly severe violence toward GLBT people.
Sharon Stapel, a spokesperson for the project, suggested that the disturbing increase is partially due to an increase in rhetoric, as gay issues took a more prominent role in the presidential campaign.
I'm inclined to agree.
This sad trend is an emphatic validation of why hate crimes legislation is so important. The correlation between anti-gay rhetoric and violence shows that these attacks aren't just coincidentally committed against gay individuals, but are intended to terrorize the entire gay community. The faster this shameful statistic can be reduced to zero, the better.